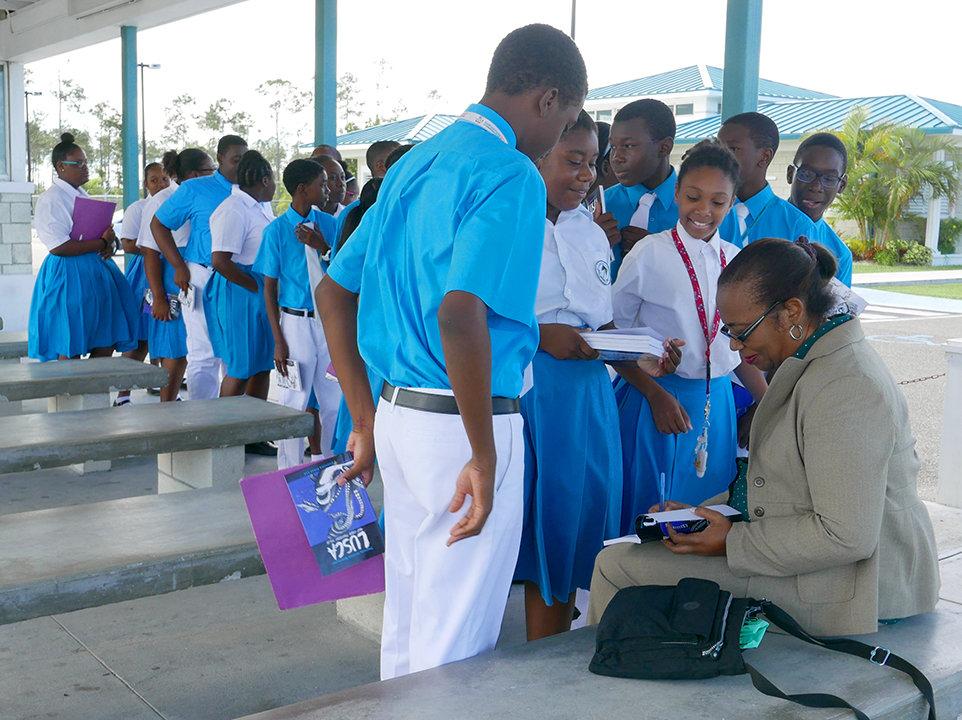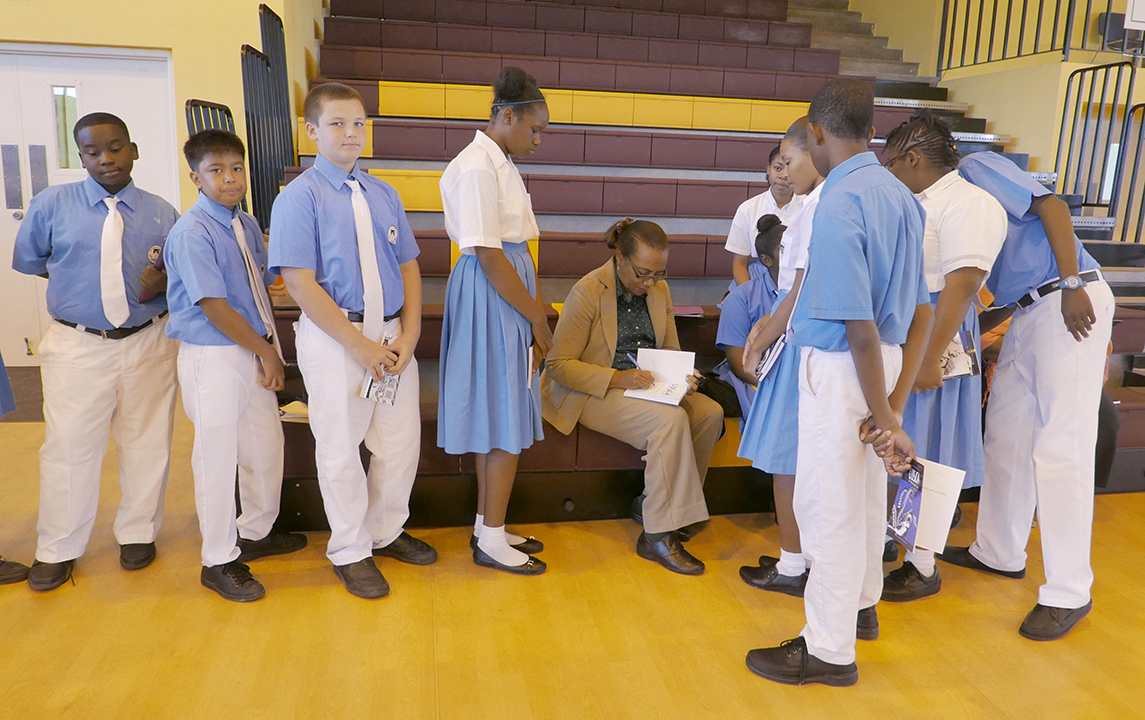 Presentation by Neko Meicholas
Guanima Press Ltd
to the Students of Aquinas College
Loyolla Hall
Gladstone Road, Nassau, Bahamas
November 15, 2017
With this book we have preserved a part of our Bahamian heritage that was being lost.
With my wife Patti's words and my illustration and electronic graphics skills we have locked... in ink and paper... a small part of our rich and colourful folklore.
This book represents our hope for the positive reform of our people and our country.
I hope with all my heart that each and everyone of you will realize the importance of this gift and make an effort to read it.
Patti wrote this book for you.
The Guanima Press Books for Students project was born because we despaired at the BGCSE results we were seeing written about in the newspapers.
We believe that young Bahamians no longer read as much or as widely as they need, and this is contributing to academic underachievement.
We wanted to do something to help by encouraging the reading of good books.
We wanted you to know the importance of reading.
We wanted you to know how important it is to spend your whole life reading, learning, gathering information and knowledge from books and other sources.
We wanted to encourage you to use that information to craft yourself into the best version of you.
We wanted you to know that you are brilliant.
We wanted to give you this book that was created about Bahamian lore… for Bahamians…by Bahamians.
We knew our small publishing company Guanima Press Ltd could not afford to do this alone, so we went into the community and asked for support—support that was readily given by wonderful and generous people.
We thank our wonderful sponsors.
We especially thank a very special woman—Barbara Thompson.
We thank Orry J. Sands, Earla Bethel of Danbrad Ltd, The Charitable Arts Foundation, The Cable Bahamas Cares Foundation, Sir Franklyn and Lady Wilson, Dawn Davies and those sponsors who have chosen to remain anonymous.
My dream of gifting thousands of Patti's new book Lusca and Other Fantastic Tales to Bahamian students has become a reality because of our efforts and the support of this stellar group of people.
Today we are giving every single one of you, all 500 plus of you here a copy of this book for FREE.
Please read LUSCA and Other Fantastic Tales.
Read lots of other books… Bahamian books, books from other countries.
Please just read copiously and experience the magic it will create in your school performance and your life.